For the future. For the unborn.

George Orwell, 1984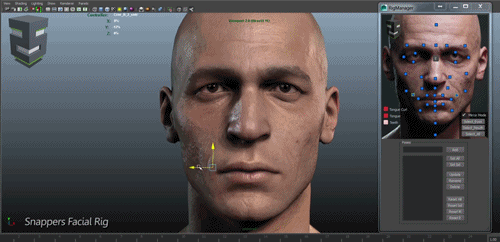 Between Freedom and Happiness
Your body language, communication, posture, gestures, eye contact, nonverbal communication are all part of your human conditioning.
Our personalities that have shaped us to better integrate with society. All these mannerisms of identity, will soon be dissected. As well as reported to a database that will become the start of your characters prison sentence.
And it starts with your face.
The muscles beneath the skin of the face, all the motions and positions that give clues to your emotional state will be your downfall.
How Would You Like To Experience Life?
We have the technology now that is capable of identifying a person through digital imagery. Also, through any kind of video source. There are many ways in which facial recognition technology works.
In general, it starts by comparing your facial features from any given image with faces within a database.
Such as, all your favorite and very public social media platforms.
Welcome to Supreme Mass Surveillance.
Nothing was your own except the few cubic centimetres inside your skull.

George Orwell, 1984
Commercial Identification
Identification: This is where the automatic system begins to identify the target. For instance, if the target belongs to a predefined set of users, it is referred to as a closed-set identification system.
But, if the targets do not belong to set of users modeled inside a database system. This would be known as an open-set identification system.
Physical biometric solutions measure characteristic from particular parts of the human body. Such as your face, veins, fingerprints, eye iris, DNA and many more to transform this information into an understandable code for the AI system.
Behavioral biometric solutions measure your unique expressions. Such as, your typing rhythm, the way you interact with devices, your voice and any sort of tics that you may have. This information would be all encoded as well and stored in a database. To be digitally sampled when called upon by the authentication and verification system.
Verification: Here the goal for verification stands to determine whether the target is who they are claiming to be. For instance the user must provide the credentials necessary for the system to accept or reject verification. This operation is also known as, authentication or detection.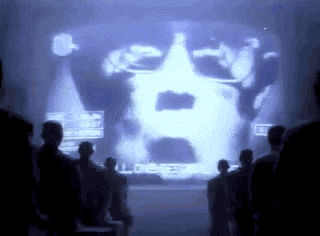 But, How Does It Work?
A human eye is fooled by facial hair, hats or the attractiveness of an individual as well as other factors. At present date, there have been many acts of terrorism and workplace violence having been carried out.
Identifying known threats would be preventable much faster with face recognition technology.
Tricks Of The Mind
The human brain has a limited capacity to recognize faces and events especially after such emotional disturbing acts. That is why face recognition technology is far more accurate.
By employing a system of points on an individuals face, this algorithm can predict whether there is a match based on these points. Instead of depending on someones visual accounts of events. A captured face says a thousand more accurate words.
Danger in Real Life
There are men and women who devote their lives to safeguarding massive structures.
Furthermore, protecting your airports, stadiums, retail stores and other public spaces is an incredible feat. Face recognition technology would provide a better opportunity to detect and deter crime.
Keep It A Hundred
Although accuracy is one of the most important factors. Face recognition software isn't always accurate. Still, this is the most successful method than any other. And another reason why collecting, recognizing and predicting an individual from these databases is essential.
Having a database readily available with everyone's identification and background is a gold mine. And that is why law enforcement still consider face recognition to be an excellent tool.
Biometric Surveillance
A person walks into a retail store and his face matches a criminal database for retail related crimes. Now, loss prevention security professionals know that this is someone to keep an eye on. Leading them to proactively monitor this person or persons. Face recognition allows security professionals to better detect and deter crimes.
In order to capture the best possible images of an individuals face. Cameras are typically elevated into the best possible conditions in terms of angles and lighting.
Facial recognition technology is currently deployed for surveillance purposes in many retail stores, banks, casinos, stadiums, airports and more.
Mobile Face Recognition
Our cellphone have advanced far enough along that they may well be mini computers. Face recognition has also advanced far enough along to become mobile. Meaning, law enforcement officers may be able to identify anyone with their own mobile devices.
Mobile face recognition allows for law enforcement officers to snap a photo of a suspect or person of interest. Potentially identifying someone who is not carrying any identification. By extension officers will be able to check for outstanding warrants. In effect, saving a lot of time when engaged with an unidentified person.
Mobile face recognition can also communicate with other mobile devices. Advising security professionals of a suspects location and approach behavior. This type of technology informs security officers whether the suspect is highly volatile.
In particular, signaling personnel not to engage. Instead, to contact the authorities for immediate handling of this operation.
Geofencing
Geofencing, uses biometric data to determine accessibility within restricted areas. For example, face recognition in a bank or casino would be used to identify people with proper security clearance within restricted zones.
Device and Application Security
Face recognition will play a vital role in security for many industries in the coming future. Mobile technology companies have implemented biometric data. Rather, in terms of fingerprints to access your own personal mobile phones. For that reason, we expect to see face recognition to become the new process when accessing your own personal mobile devices or applications.
Identity Software In The Field
Retail
According to data from NRF, ORC costs the retail industry $30 billion annually and it's only getting worse.
"Organized retail crime continues to impact retailers at a larger scale now more than ever before," said NRF Vice President for Supply Chain and Custom Policy Jonathan Gold. The head of NRF's lobbying efforts on ORC.
"Retailers continue to deal with the challenges that come with fighting organized retail crime," NRF Vice President of Loss Prevention Bob Moraca said. "Every day, criminals are getting more creative in the ways they manipulate the retail supply chain. Combating ORC is a full-time job and it is a constant battle industry-wide for retailers large and small to stay one step ahead of these savvy criminals."
Stores are using face recognition to reduce in-store violence and shoplifting. Considering both subjects seem to correlate with one another. It's obvious that face recognition will be a strong deterrent to prevent retail fraud.
Seeing that the retail industry contributes 2.6 trillion to America's GDP, this is a good thing. It is the nation's largest private sector employer. Eliminating retail crimes would greatly improve innovation and strengthen employee development.
Law Enforcement
Law enforcement agencies are currently using face recognition to minimize false arrests. Surveillance cameras with face recognition technology can be used to keep precincts safer. This technology also helps to keep officers safer and aid during forensic investigations. Face recognition apps can be used on mobile phones and can be used to verify a suspect's identity in the field.
Casinos
Face recognition is currently being used to identify high rollers. As well as very important people to better expedite their white glove service. Casinos also use face recognition to identify players who are banned from playing.
Banks
We all know banks use face recognition technology to determine employee access to restricted areas. But, they also use this technology to identify potential bank robbers or fraudsters.
Transportation
Airports, trains stations and other transportation facilities use face recognition to identify potential terrorists as well as individuals wanted by INTERPOL.
Stadium Security
Face recognition technology is best implemented as part of a stadium surveillance system. Such massive events benefit more with this technology because of the enormous crowds.
Securing events like football games, basketball games, baseball or hockey games and other sporting events would help fans feel more confident. Thus causing more attendance and keeping business revenue flowing.
Face ID in Real Time
Super Bowl XXV
Super Bowl XXXV in January 2001 in Tampa Bay, Florida. Had set off a system of alarms in the press. One magazine called it, The Snooper Bowl. This was one of the first examples of face recognition technology being used in a sporting event. This served as one of the first high-profile facial recognition security proofs of concept.
The system scanned the faces of thousands of ticket-holders, looking for troublemakers and more dangerous persons.
The FBI Next Generation Identification Program
The Federal Bureau of Investigation is developing a biometric identification database program called "Next Generation Identification" (NGI).
The NGI system will be the largest biometric database in the world. The vast majority of records will be of US citizens. Millions of individuals who are neither criminals nor suspects will be included in the database. Many of these individuals will be unaware that their images and other biometric identifiers are being captured.
The NGI biometric identifiers include fingerprints, iris scans, DNA profiles, voice identification profiles, palm prints and photographs. Drivers license photos and other biometric records collected by civil service agencies will be included in the system.
Tocumen Airport in Panama
At Panama's Tocumen International Airport, face recognition technology was deemed a success. Citing 30 people per day detected with a police background or who were wanted by INTERPOL. Post Abroad expects this to become a worldwide surveillance program making it almost impossible to escape detection if you're an enemy of the state.
"Guardian identifies visitors using cameras mounted at long distances. Instantly alerting airport security by email and text message as needed with critical information."
If you want a picture of the future, imagine a boot stamping on a human face—for ever.

George Orwell, 1984
Minority Report
People who believe that face recognition technology is destructive to their privacy are distorted, according to Lloyd Muenzer. A law enforcement tech expert in the field of face recognition technology.
Privacy is left up to the user and whatever accounts they have with their social media platforms. Face recognition technology is designed to prevent profiling individuals of any type, race, age, gender and national origin. Of course, this doesn't mean that such technology will not be used to open your social media profiles.
Thus, further invading your private space.
Those Who Control The Present
Of course, government use of face recognition technology won't stop from collecting your images from your social media accounts. For that reason we can assume that many of our faces have already been collected. And stored in a database.
Now, all there is left is timing the public to become much more comfortable with the idea. Familiarizing yourselves more and more with face recognition technology in an open space.
Wolf in Sheep's Clothing
So, it doesn't matter if you're a movie star or a person collecting change in the middle of the street. This technology will soon be able to identify and report who you are, where you have been and who are your circle of friends.
The technology is launched under security and surveillance purposes. On the other hand, a good deal of privacy infringement acts start off under the guise of protecting your environment and well-being.
I have no doubt that this would be beneficial for retail stores, airports and stadiums. Whether protection is the truth behind implementing face recognition technology, we may never know.
Related Posts